What makes
Vatsalya Vihar special?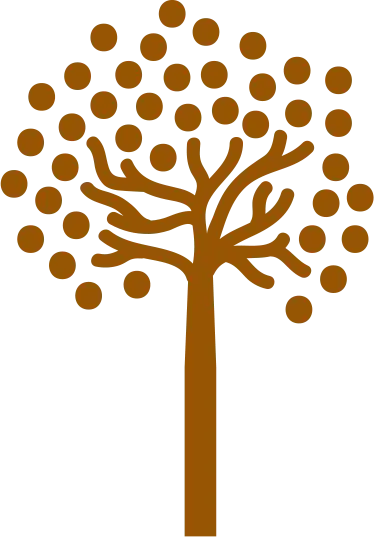 Unique Concept
Take a minute and think back of your favourite luxury holiday. Imagine that soft bed, the plush bathroom, crystal clear pool, mouthwatering delicacies and every detail that went into making it so memorable. Now, imagine it with you being the most special guest in that property and the team making you feel like royalty. Think about not having to wait in line at the breakfast buffet, watching the clock to order the last round of drinks or not having to share the pool with many others. Hold this thought! This idea of taking your luxury holiday up a notch by making it personalised and exclusive, is what you experience at Vatsalya Vihar.
It is a dream come true for any vacationer with the best in hospitality you can ever experience. What makes Vatsalya Vihar special is this concept of an exclusive luxury holiday.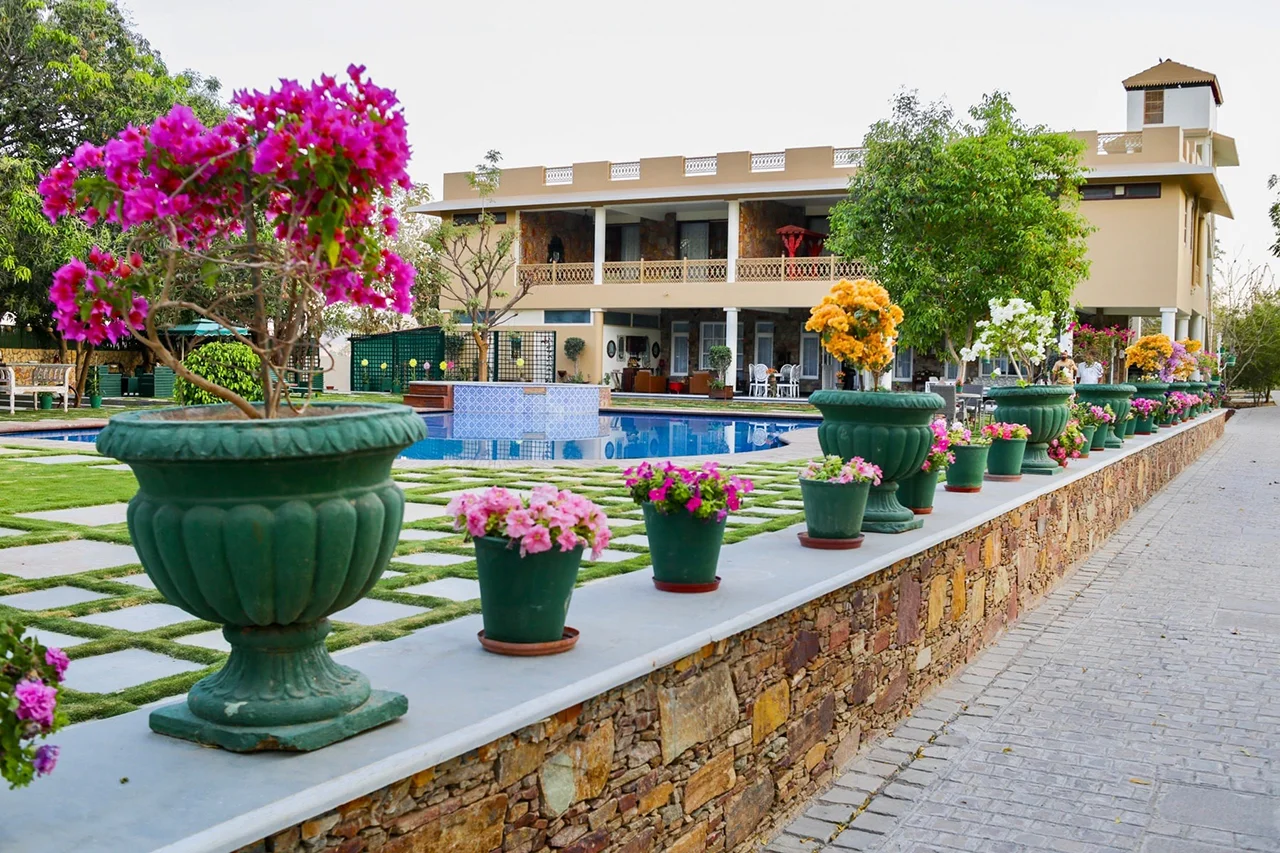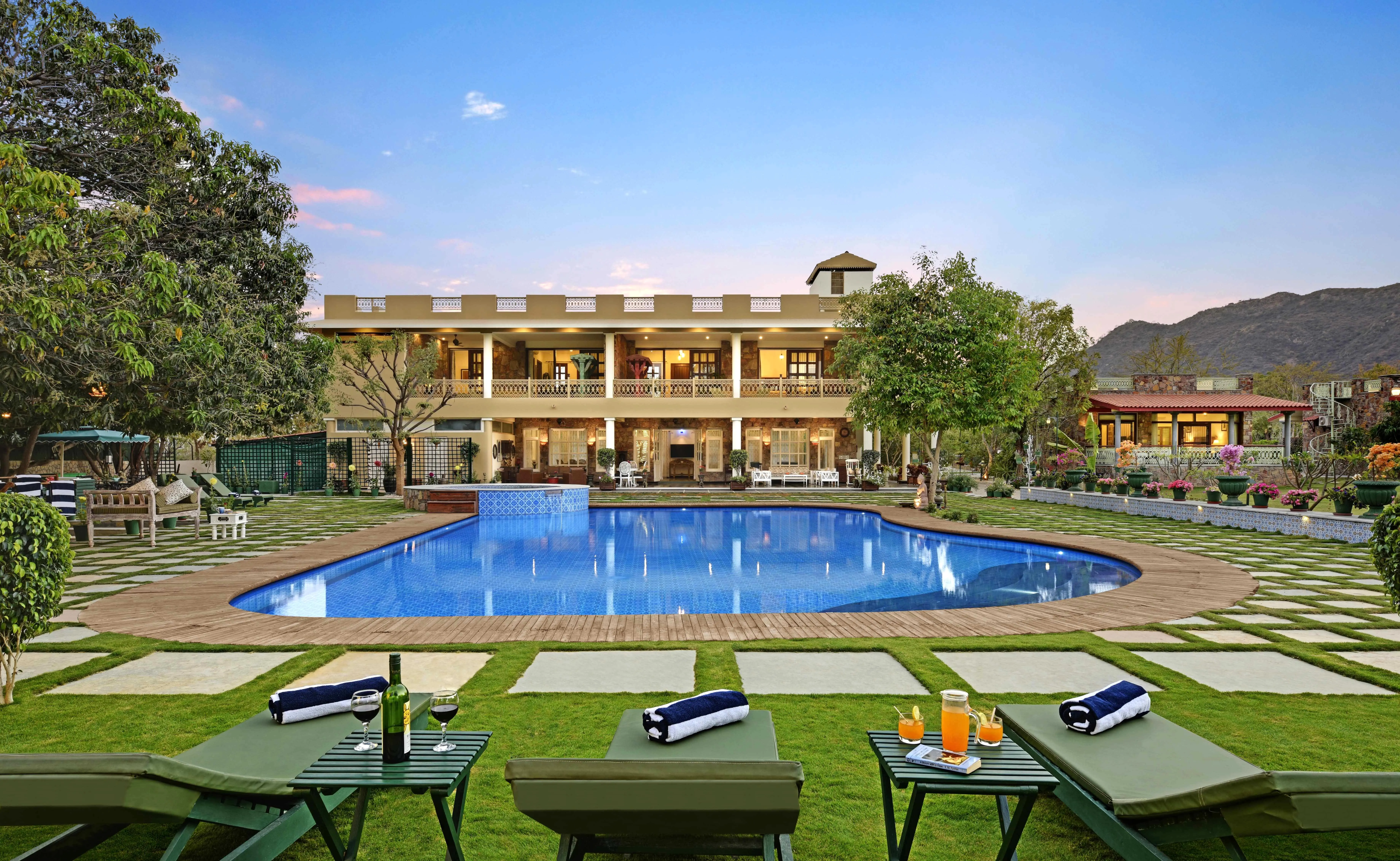 Perfect Location
For us to be able to offer our guests the kind of peace and privacy they deserve, we chose to be located comfortably close to Udaipur's tourist and shopping attractions while being peacefully away from its noise, crowds and pollution. The 20 minute drive through the countryside to reach Vatsalya Vihar, gives guests a flavour of Udaipur's natural beauty. Vatsalya Vihar is also strategically located close to other local attractions like the Badi lake, Pratap Memorial and Shilpgram. Surrounded by the Aravali hills, Vatsalya Vihar is like an oasis in the Udaipur countryside with its rich foliage cover of 1,000 plus trees.
The moment you walk into the gates, you are transported into a green paradise. What makes Vatsalya Vihar special is its advantageous location that offers the best of all worlds to anyone visiting Udaipur
Ultra lavish Villas & Suites
Space is abundant at Vatsalya Vihar and we have taken every effort to give the feeling of expanse to our guests. At the heart of 10 acres of lush greenery sit just 5 thoughtfully made villas and 2 plush suites at Vatsalya Vihar. The number of rooms has been deliberately restricted to maintain the exclusivity of this property. Our guests enjoy earthy yet extravagant living spaces here. They indulge in high-end modern comforts in the lap of nature. Every villa and suite comes with a lavish master bedroom, beautifully appointed living room, large private balcony, sit-out, walk-in-wardrobe and plush bathroom with a sink-in bathtub.
Stay here to experience luxury in the lap of nature. What makes Vatsalya Vihar special is that there is plenty of space inside and outside the property so guests can truly unwind and stretch out!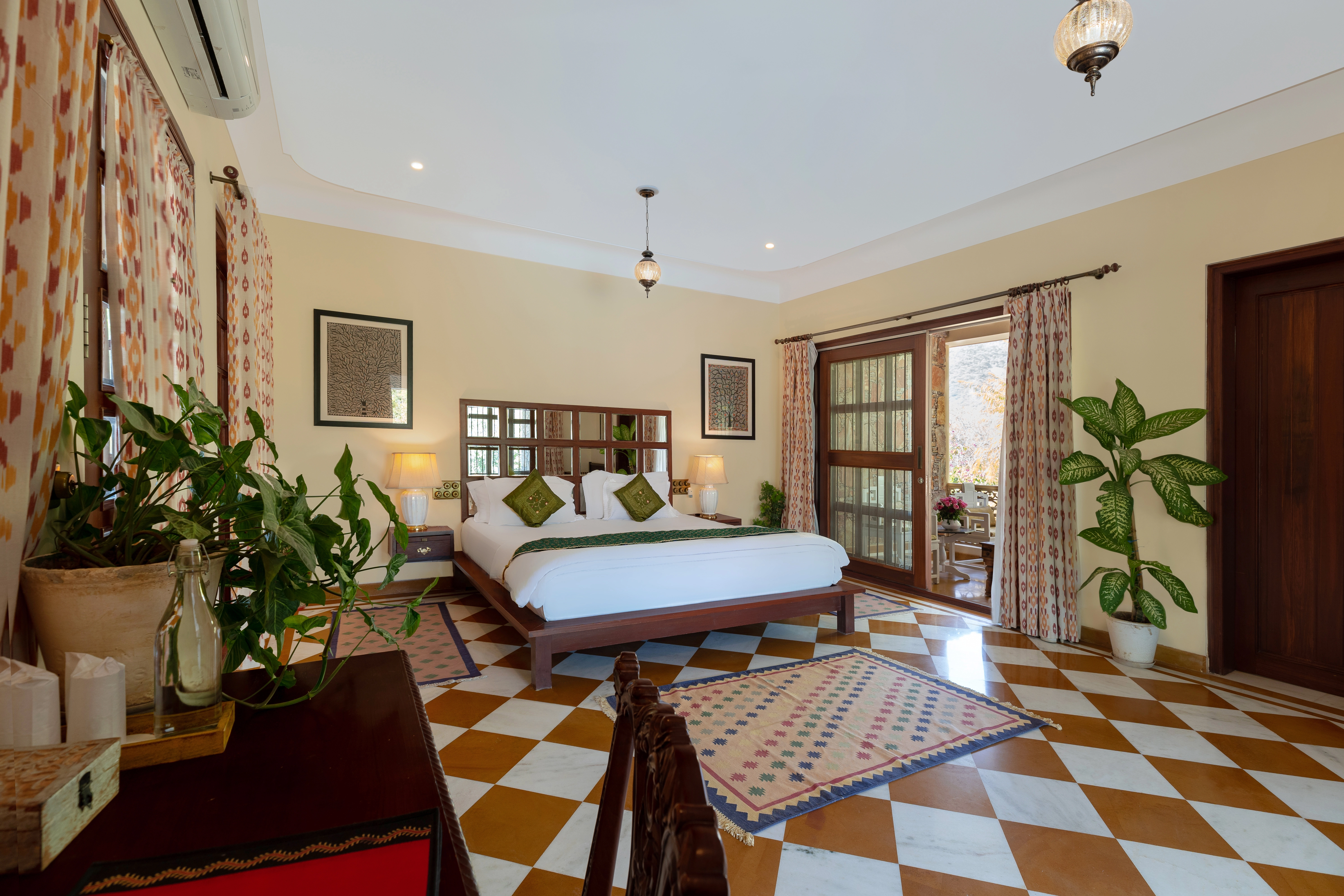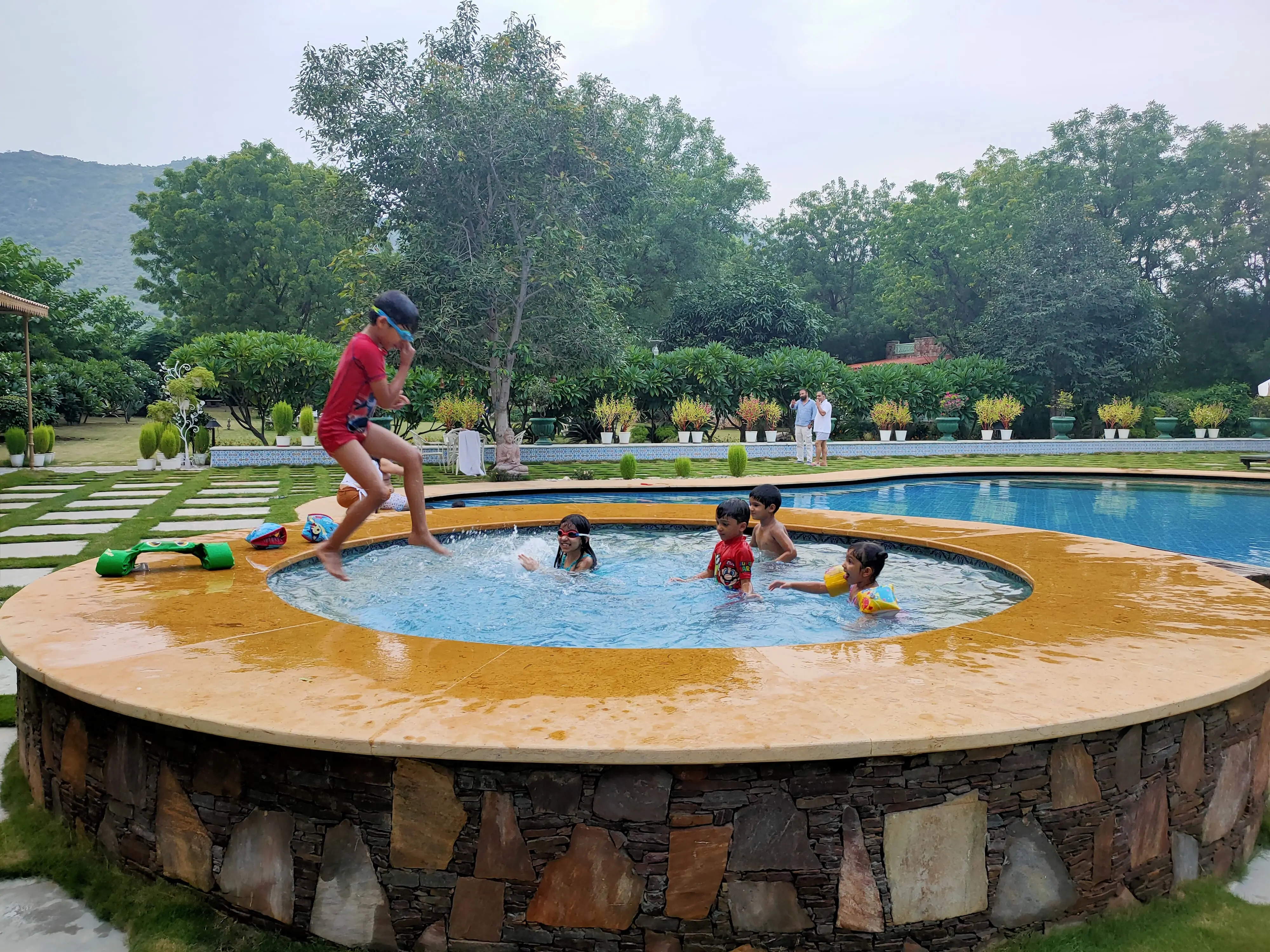 World-class Amenities and Cuisine
Vatsalya Vihar offers guests a variety of food, leisure and entertainment options. You can feel active and adventurous with outdoor activities like the swimming pool, gardens, cycling , mini golf, croquet, flood lit cricket picth. Or you can relax and unwind using the indoor facilities like the private entertainment lounge with mini- theatre, pool table, foosball, carrom, chess, board games, private bar and the library. Our professional team of Chefs will pamper you with a varierty of food choices ranging from Indian, Continental, Asian and Fusion. You can enjoy the relaxing spa and steam, workout in the gym or simply sleep in the many hammocks!
You can have your kind of holiday and curate it just the way you want. What makes Vatsalya Vihar special is that there is never a dull moment here for guests of any age.