Why Choose
to Holiday at Vatsalya Vihar Retreat?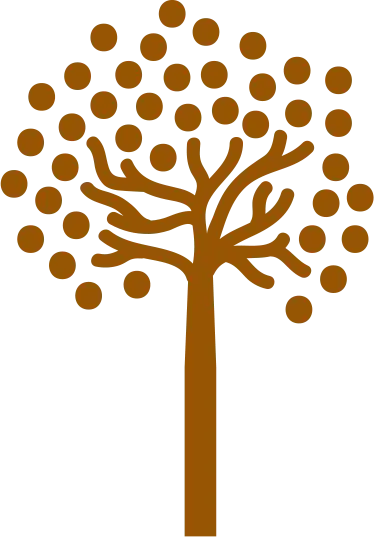 Want to experience a holiday that is personalized just for you? Vatsalya Vihar, Udaipur will make this dream come true. Spread across ten acres of lush greenery, the retreat offers personalized luxurious attention to pamper you in a host of lavish facilities. Vatsalya (boundless love) is what you will find in this Vihar (garden paradise).
Watch the sun dip behind the Aravali hills as you read your favorite book in the garden. Come and experience peace and tranquility at Udaipur's Only Luxury Nature Retreat. It is the perfect and premium choice to combine Luxury and Leisure.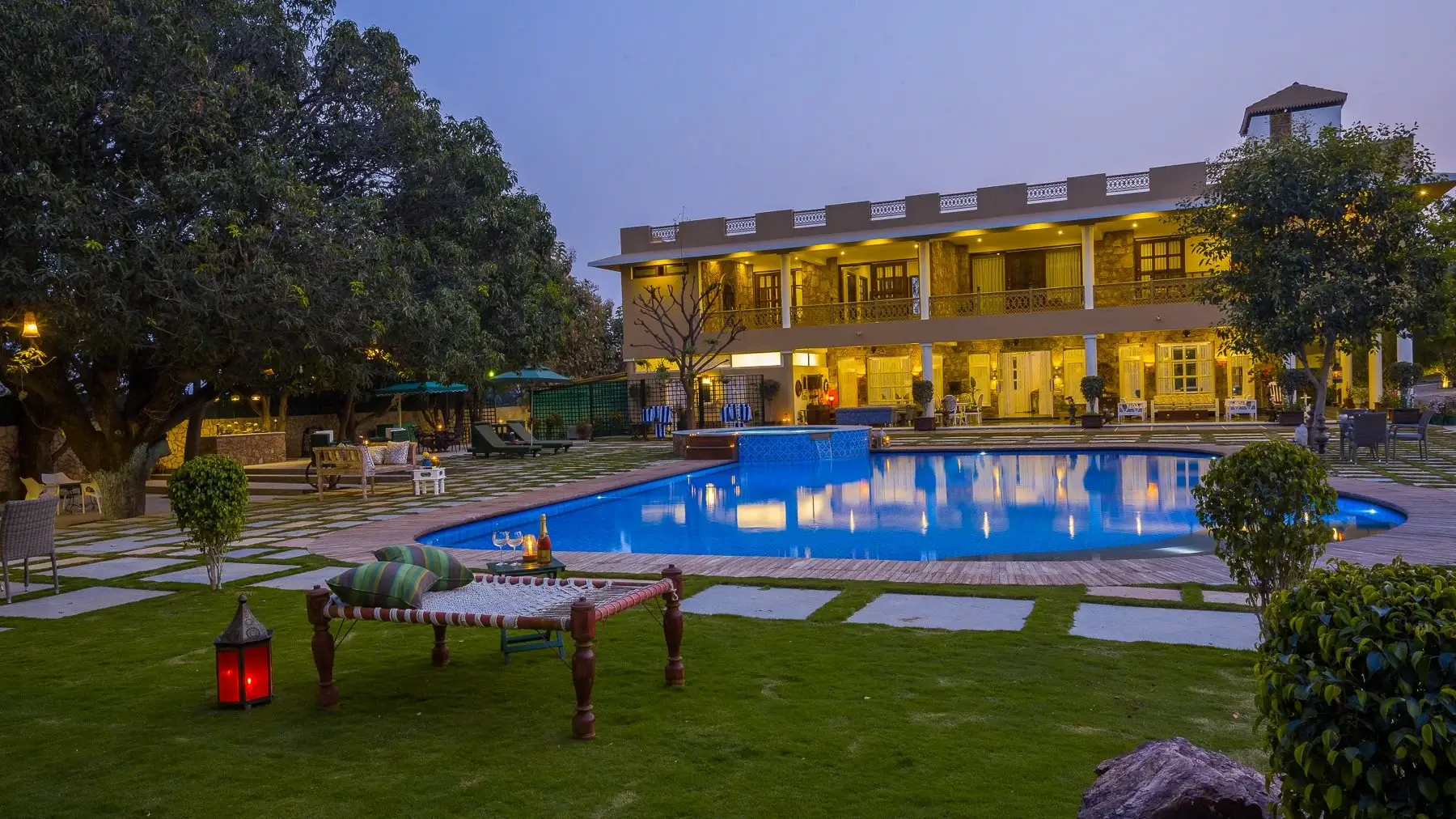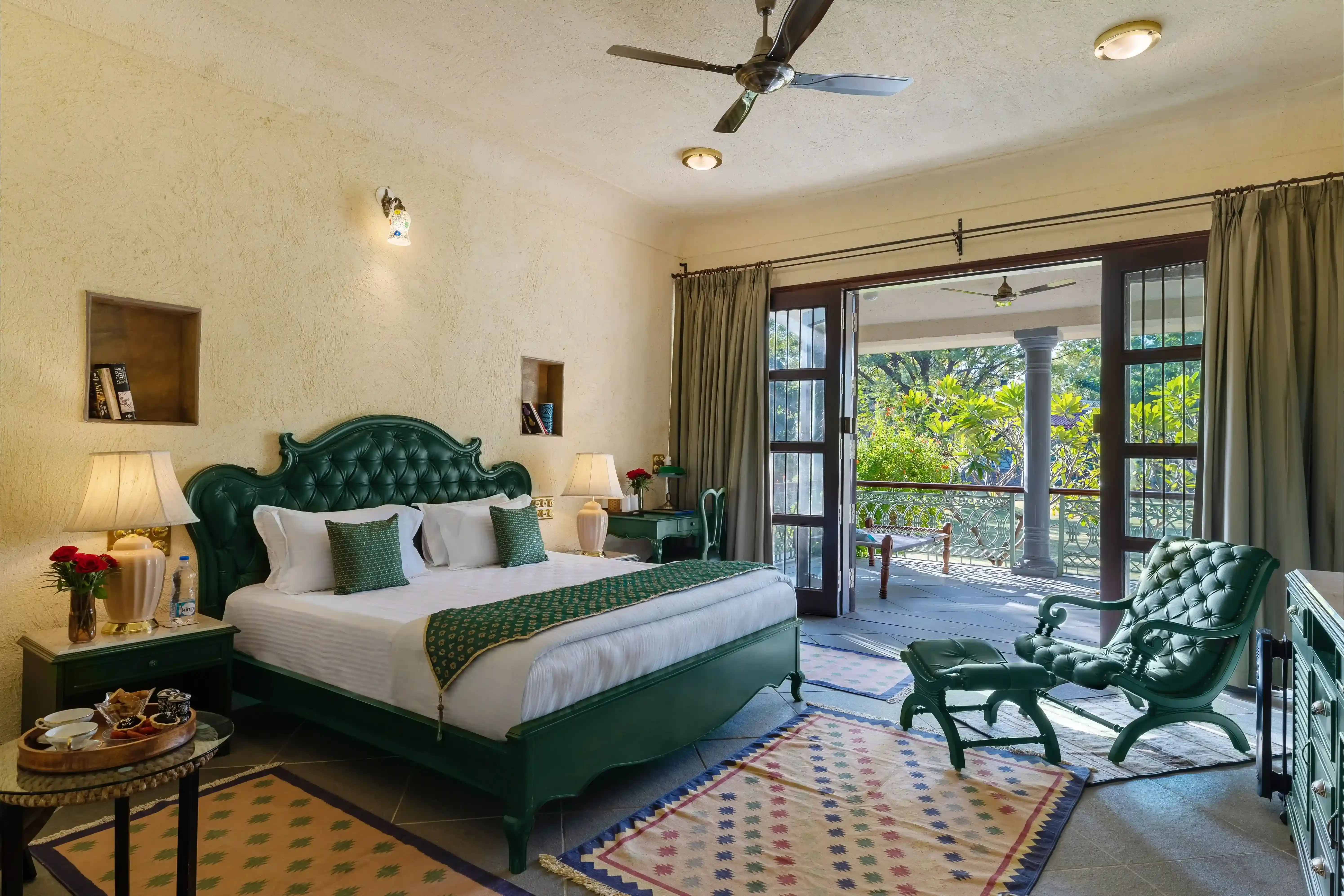 Experience Luxury and Comfort in our Villas and Suites
With only Five villas and Two Suites, enter the world of perfected indulgence! Enjoy the added luxury of Ensuite Living Rooms that come with every Villa and Suite.
Relax to the soothing sway of the vintage swing on the patio, have a personal dining experience, watch movies, or get some much-needed rest. Witness stunning sunrises in our Suites & Villas, which are delightful to luxuriate in. Spend downtime in the refreshing fresh air, enjoying a cup of chai, and listening to birds chirping. It is a rare feeling of being encircled by nature.
Escape to the tranquility of nature at Vatsalya Vihar
Disconnect, Heal, Reconnect! Trees, birds, purple & pink skies, fresh air, friends and chai...need anything more?
Vatsalya Vihar, Udaipur is the perfect choice for all nature lovers. Your lavish vacation at Vatsalya Vihar unfolds around 1000 trees, fruit orchards, and beautiful vast gardens. Catch the sun's evening glow and enjoy the silence while sitting in our hammocks and the enchanting thatch gazebo. Our garden pots and the organic vegetable patch will astound you. Gaze at the lovely blossoms blooming almost all year round.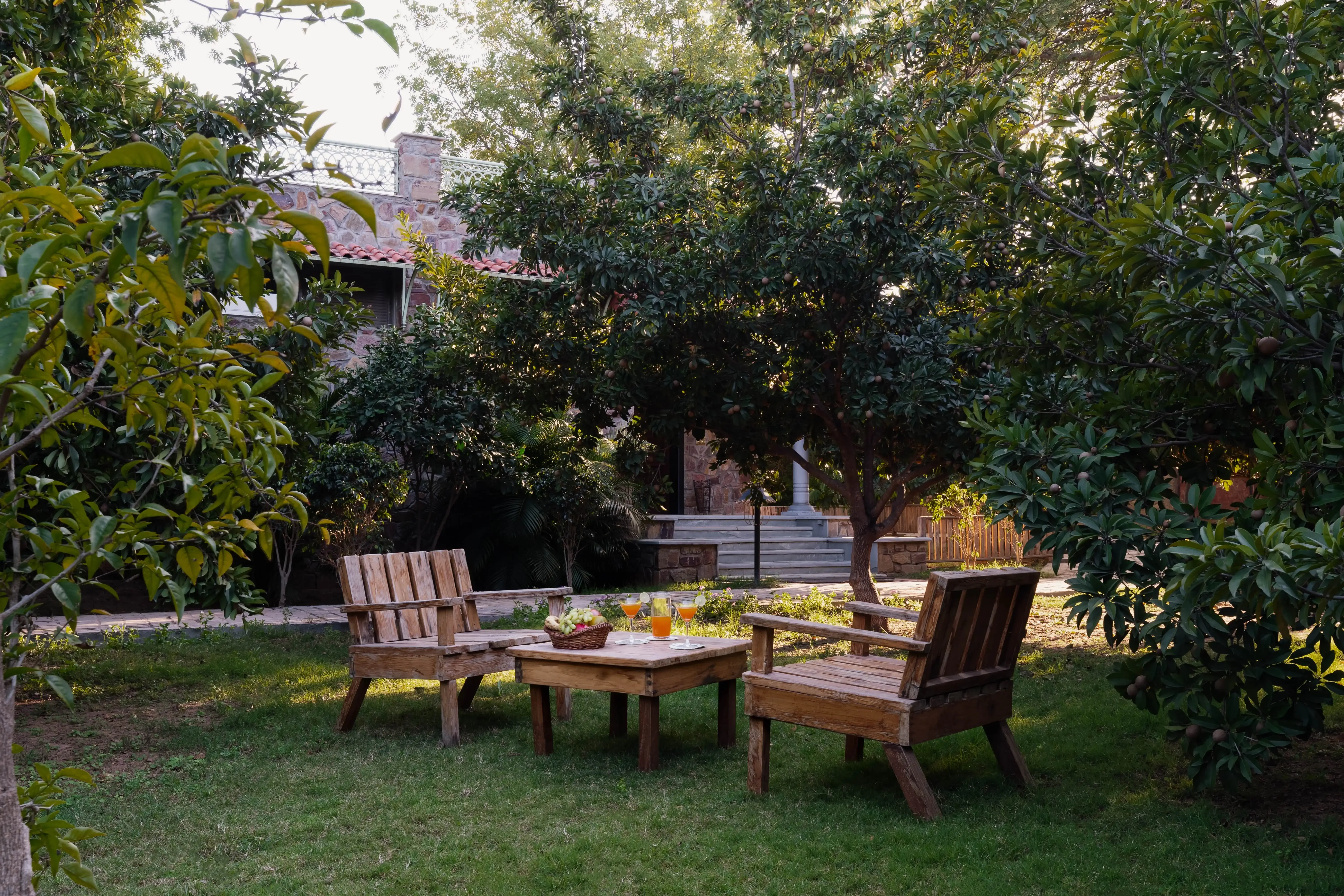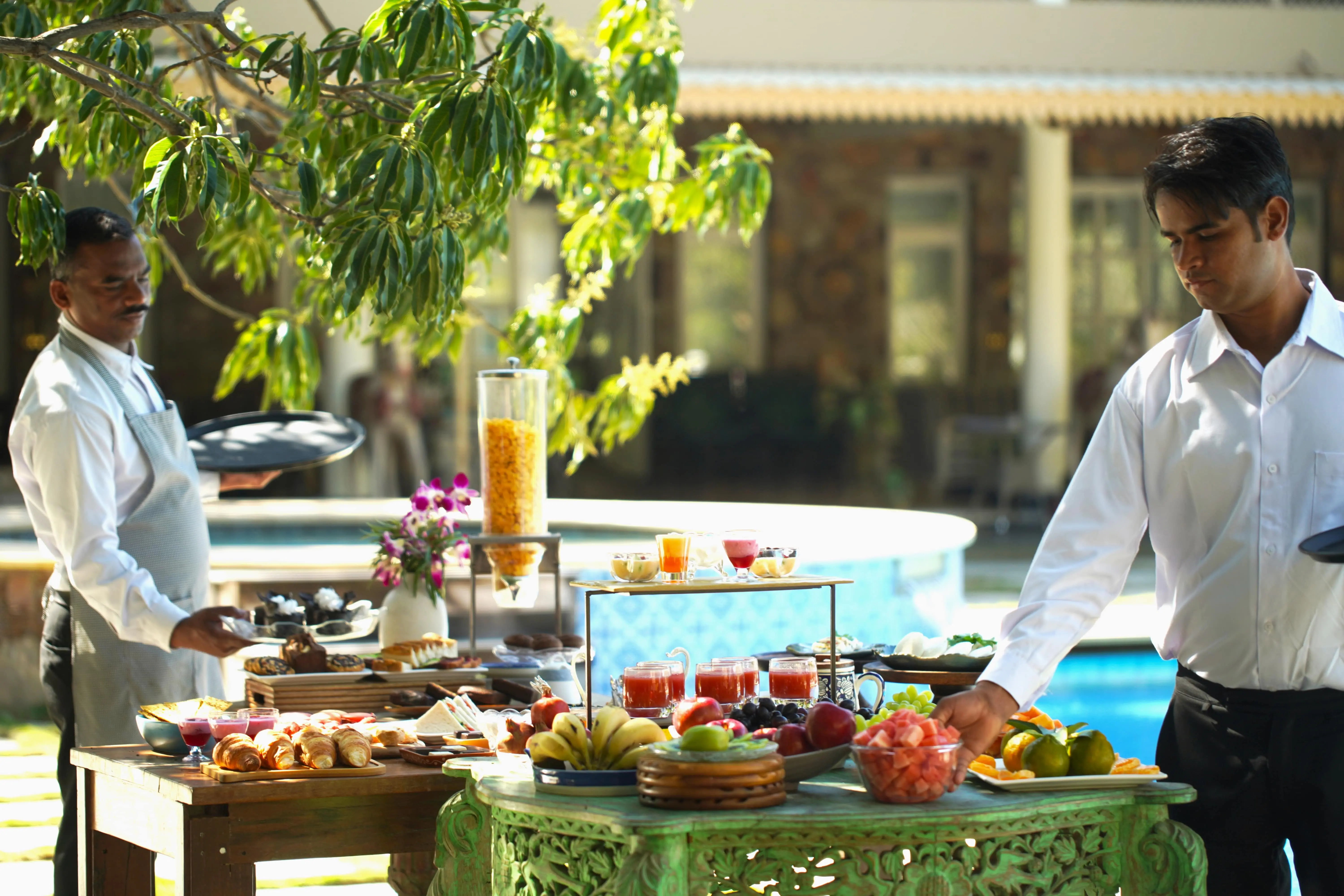 Savor the Flavors with our Exquisite Cuisines
At Vatsalya Vihar Indulge in palate-pleasing dishes freshly cooked from produce grown in the property's vegetable garden. Our Chef's cater to your taste and preferences so you are not constrained by menus. Sip on the healthy juices fresh from the farm, savor organic delights, continental dishes, and authentic Rajasthani Thali. We give our guests the timeless taste of tradition and well-being.
Our team brings you a rare blend of world-class luxury and homelike hospitality. Feel free to enter our kitchen to prepare your favourite dishes, one of the most rare experiences you will ever get. At Vatsalya Vihar you will enjoy learning new dishes as cooking demonstrations and workshops are also conducted.
Experience the Best in Amenities and Services
A luxurious escapade offering a ton of services is only a few clicks away! Add a dollop of pool madness to your vacation plans! The all-time swimming pool gives you the luxury to enjoy it in your own time.
The private entertainment lounge is a bliss of relaxation. You can enjoy having games like pool table, foosball, carrom, chess, & board games to make your holiday as action-packed or as delightfully lazy as you desire. Rejuvenate, relax and unwind, read your favorite book after an incredible massage therapy at the Wellness Spa. Additionally, if you're a fitness enthusiast, you may work out while on vacation in our fully equipped gym.