Your Day
At Vatsalya Vihar Retreat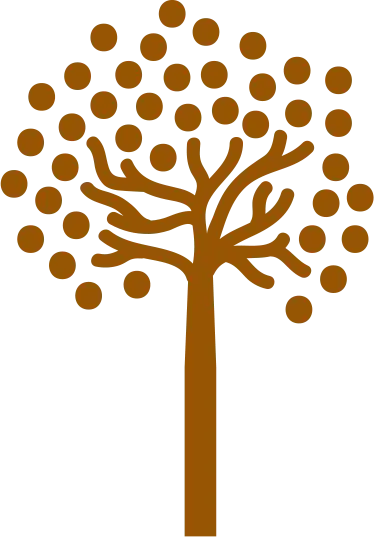 Vatsalya Vihar is a luxury retreat located approximately 20 minutes from the center of Udaipur.
Here's how you might spend your day in Vatsalya Vihar, which is blessed with natural beauty and heritage. The resort has been built to maximize the greatest luxury of all: the luxury of time. Get away from everything and treat yourself to a magnificent holiday. Enjoy nature's splendor in every season.
At Vatsalya Vihar, you will rediscover yourself and your connection with your loved ones. The retreat offers rejuvenating services, indoor and outdoor games, and bespoke experiences curated around nature. With a host of adventures to embark on, this vacation will give you memories that will last for a lifetime.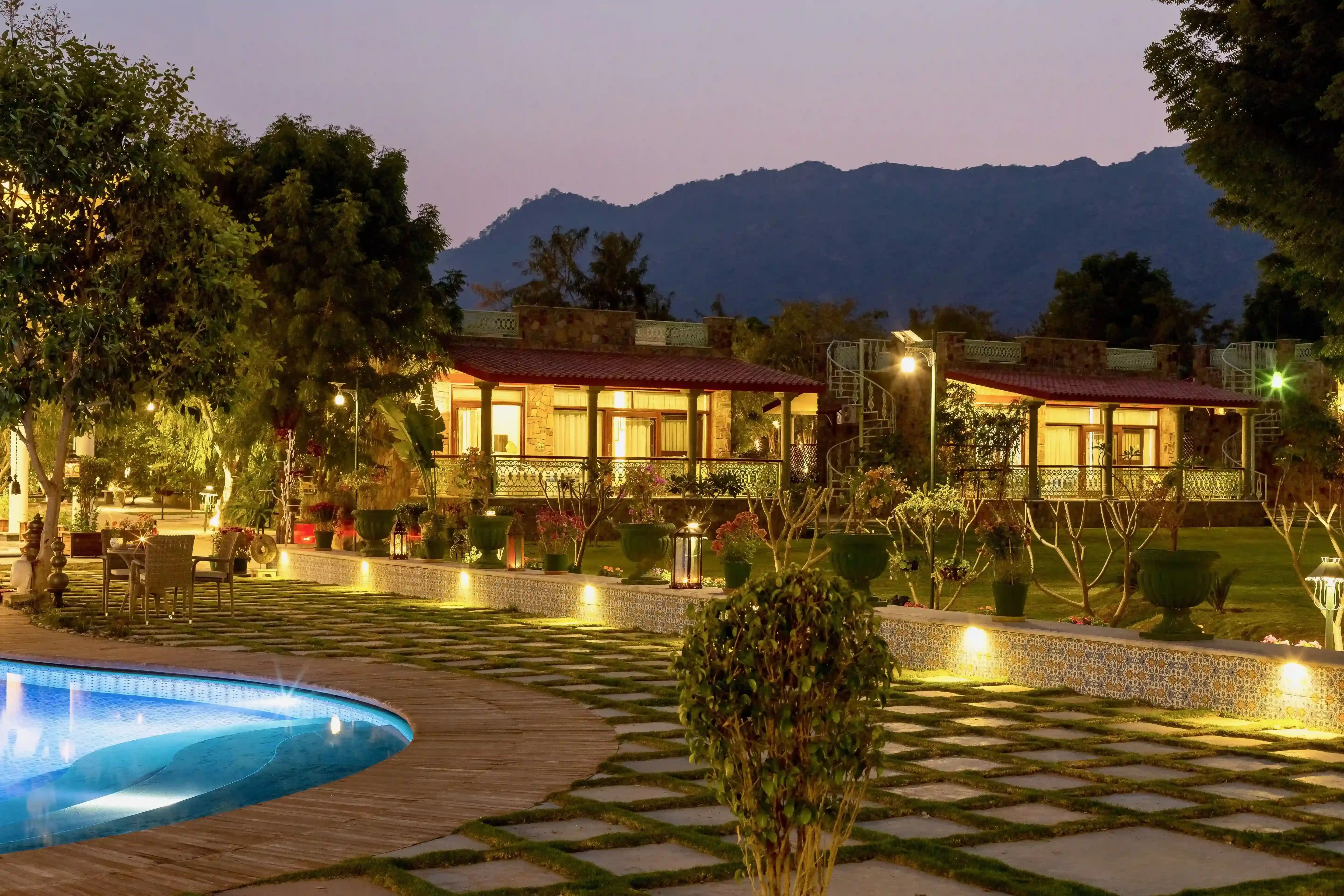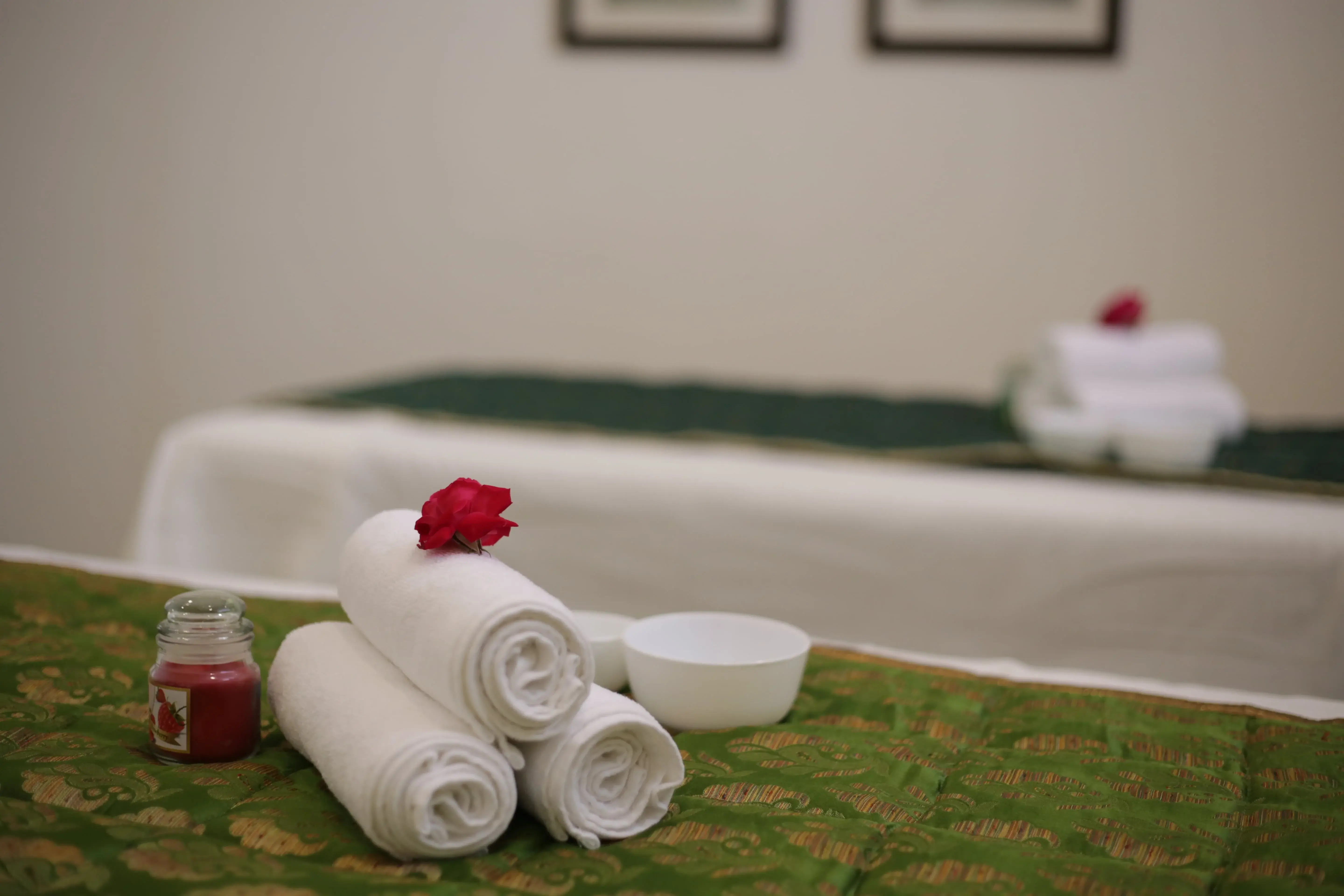 Relax & Rejuvenate
Start your day off right, with one of our on-call professional therapists and stretch yourself with yoga sessions and gym amidst nature. Also, you can enjoy Spa Treatments that relax your soul, body, and mind. Here, every experience is created with luxury in mind. Order some delectable breakfast made to suit your taste, that will inspire you to undertake further adventures of the day.
Find adventure in the great outdoors
At noon, plan to skip your daily routine and spend quality time in the soothing pool, where you can unwind, reset, and revitalize your body and senses. Enjoy some fun and exciting outdoor activities for the day, such as a game of football, cricket, badminton, or mini-golf. You can also enjoy a picnic at Badi lake in a vintage WW-II jeep. Cycles are available at the resort for cycling around the grounds.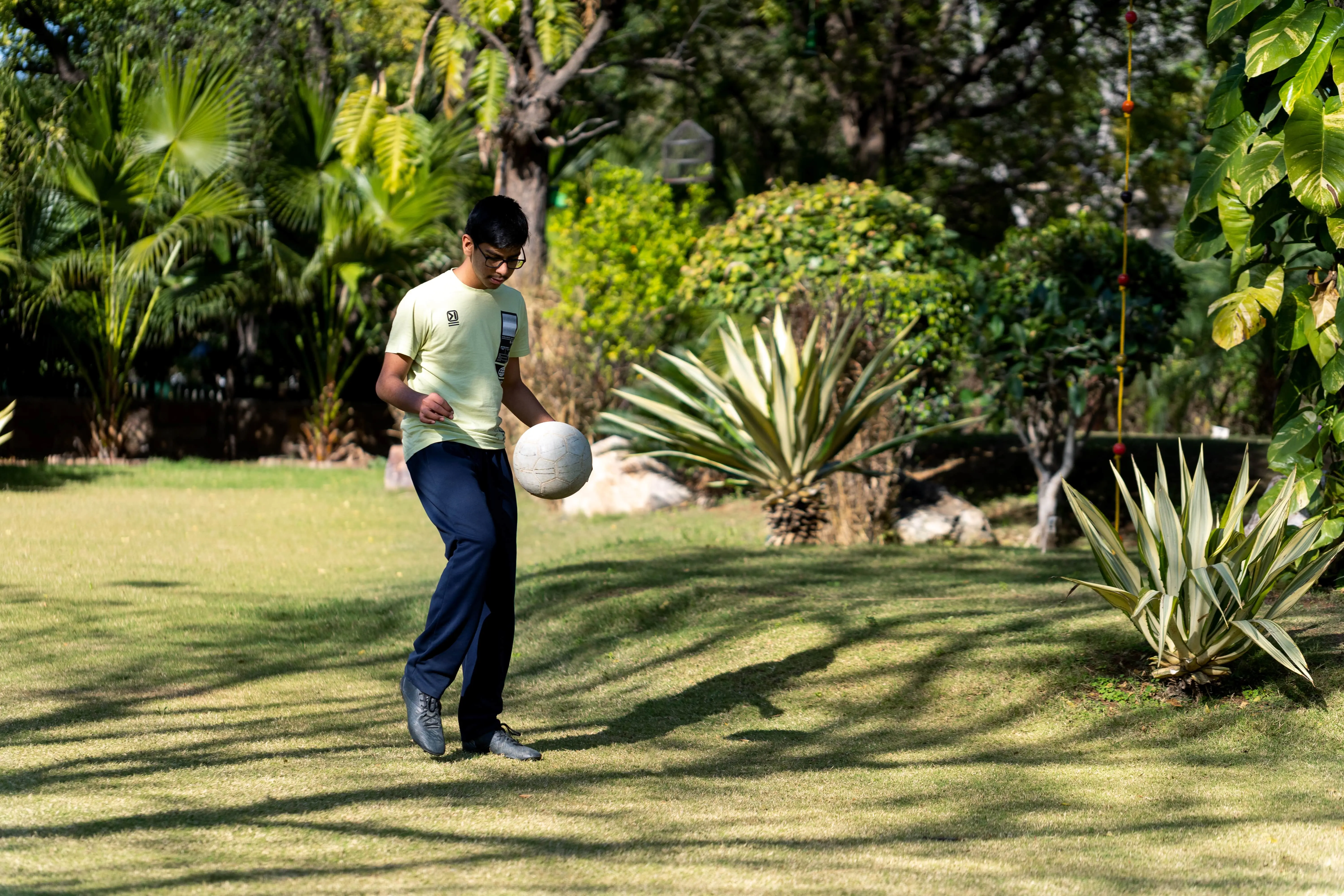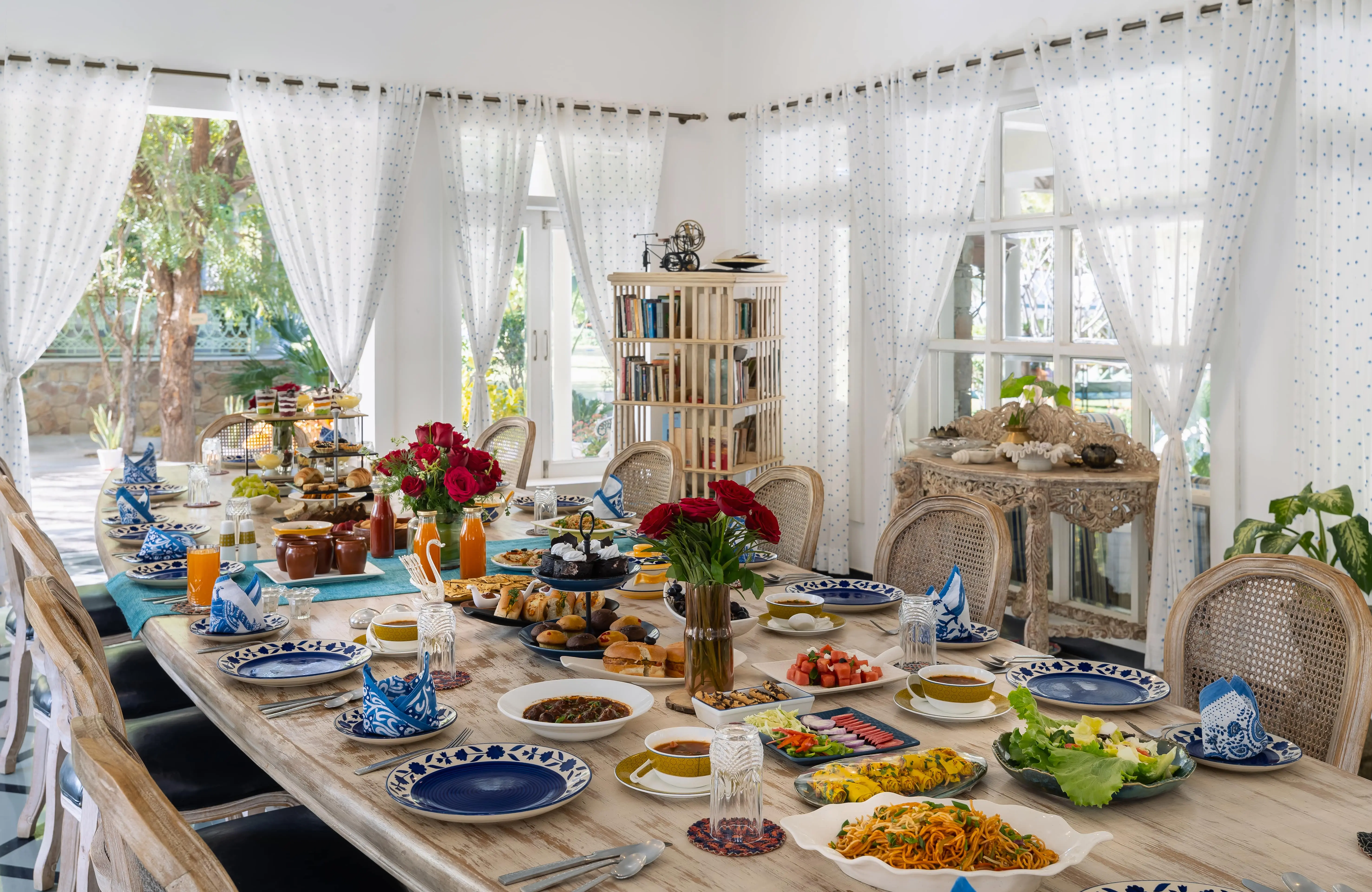 Discover the culinary magic at Vatsalya Vihar
Don't settle there, order some mouthwatering lunch that includes Indian, Continental, Asian, European, and fusion recipes, also enjoy the balance of sustainable eating options and fresh, seasonal foods. If you want to cook your own special dish, feel free to walk into the kitchen. You can also participate in a culinary class where the chefs will teach you their favorite dishes.
Bond Over Good Times
After lunch, you can join your friends and family in the entertainment area, which is available around the clock and play indoor games like chess, carrom, and board games there while reading books from the library. Even better, play a round of cards or a game of poker next to the pool.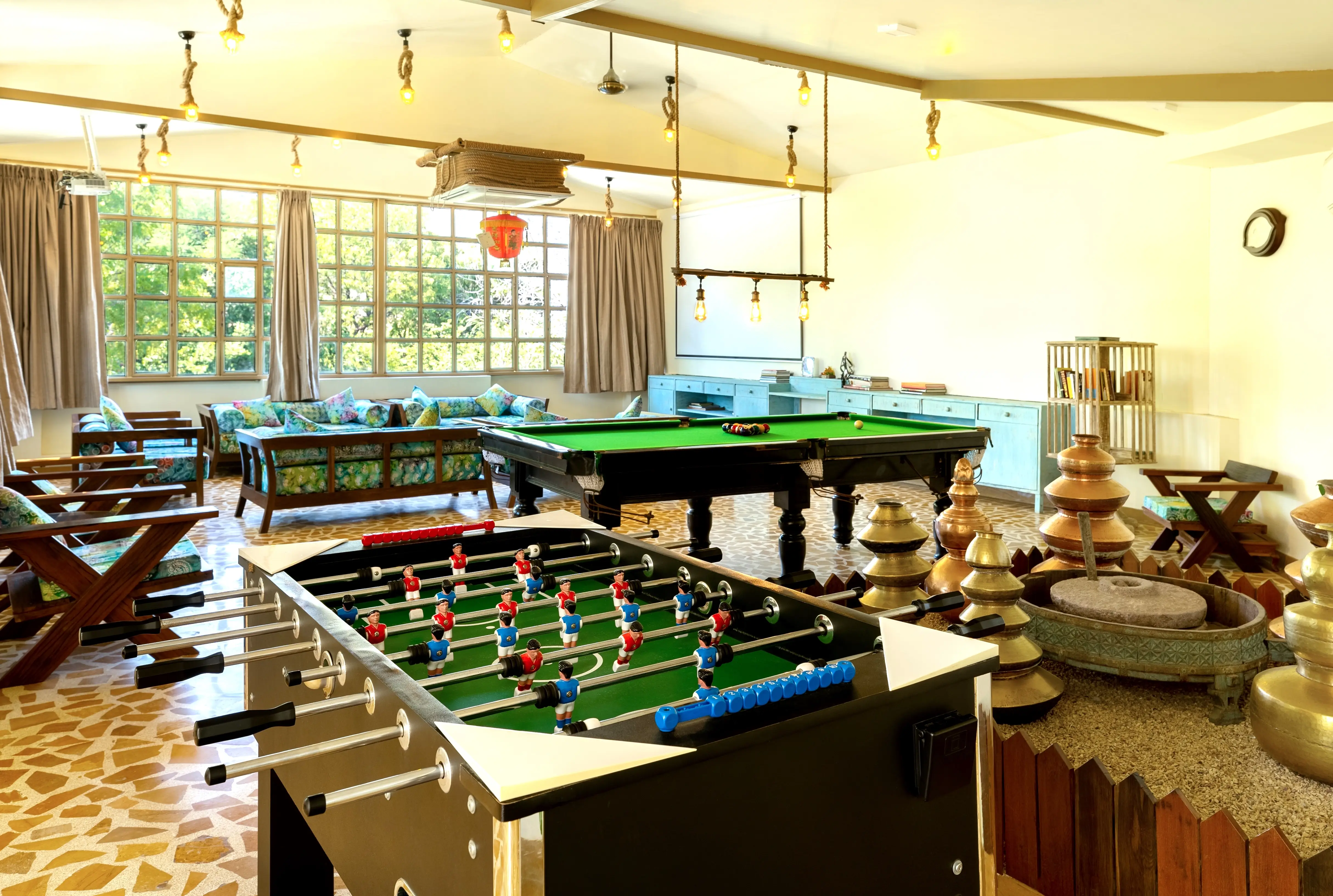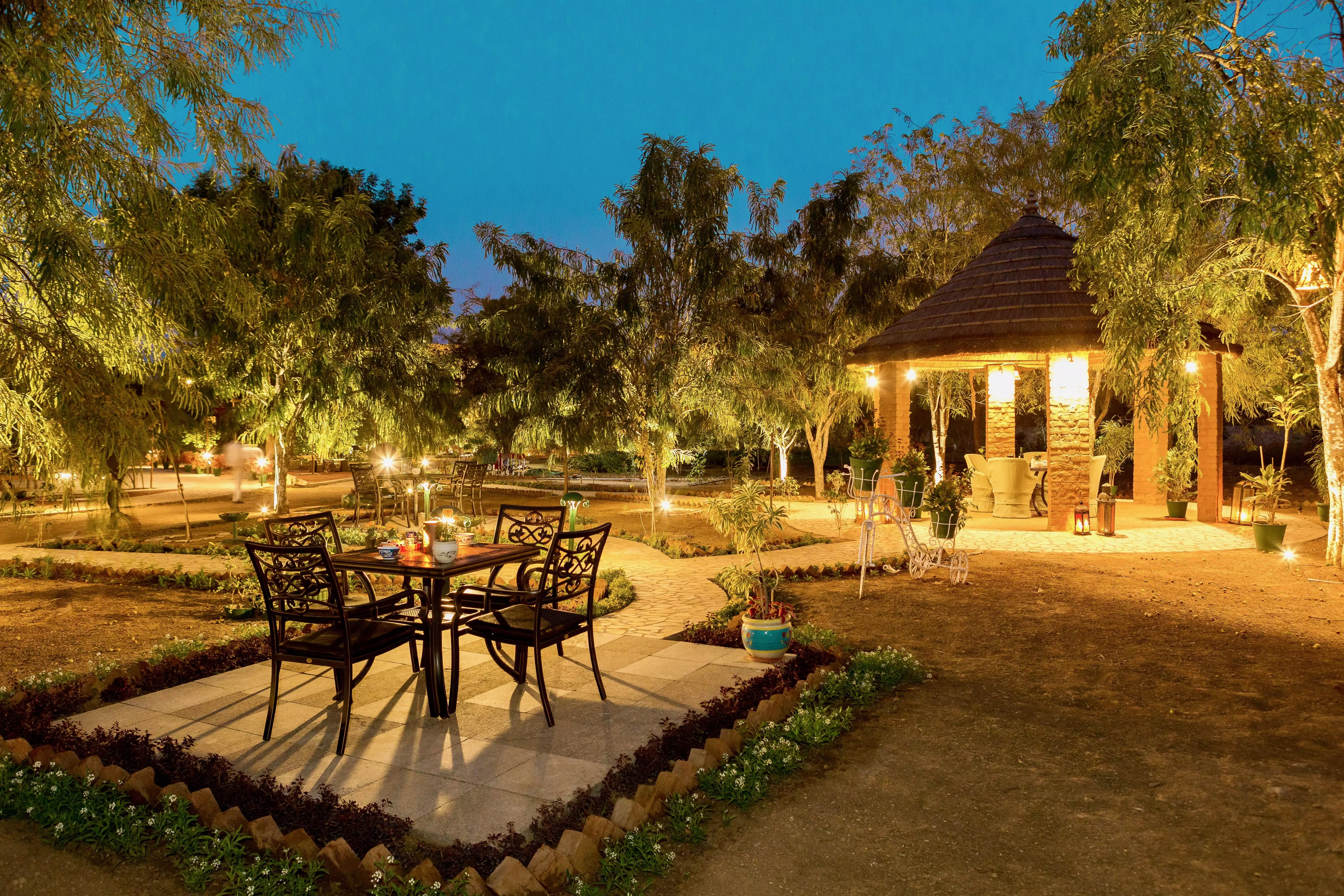 Unforgettable evenings await at Vatsalya Vihar
Have a lip-smacking snack outdoors with evening high tea and enjoy long walks around the cobbled pathways. Take in the sounds of birds singing, butterflies fluttering and the beauty of flowers as you stroll. Listen to the leaves rustling in the wind; these sounds help you connect with nature and leave a lasting impression on your heart.
Vatsalya Vihar is a haven for migratory birds, allowing you to indulge in bird-watching. It's a great place to take a workation, where your creativity will thrive.
Indulge in the luxury of a peaceful night
Have some traditional Rajasthani delicacies for dinner, experience the indoor private bar, indulge in stargazing from the rooftop loungers, sit around a barbeque or party the night away to the beats of a private DJ or live music session.
Vatsalya Vihar is the ultimate break from your routine to pamper yourself in nature.